First Look Fair
We will be a part of First Look Fair, which is scheduled to be held on Sept. 12-13 (Wed, Thurs). Come visit us for free swags!
Iribe Rooftop Ice Cream Social – Sept. 25, 2019
Interested in seeing the rooftop garden of the Iribe building? Come hang out and learn more about what professors have to say about ACM! Free ice cream will be provided and you will be able to view campus in a way no other building offers!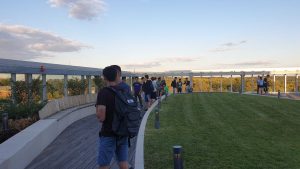 Coding Interview Workshop – Dec. 3, 2019
If you're interested in preparing for those software engineering internship interviews, come out and listen to what our officers who are going intern at the Big 4 have to say!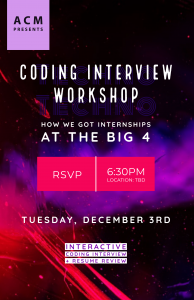 Technical Interview Preparation Workshop – Feb. 10, 2020
Come hear from our sponsor Capital One about questions you may hear during a technical interview for the big tech companies! Free pizza will be provided to help you think about how to tackle those questions!